Coconut Mocha Latte! Add a taste of the islands to your celebrations this holiday season with this tropical twist on a cold weather favorite. Sweet and rich, this coffeehouse-style drink features a dreamy combination of chocolate and coconut that will warm you up no matter the temps outside!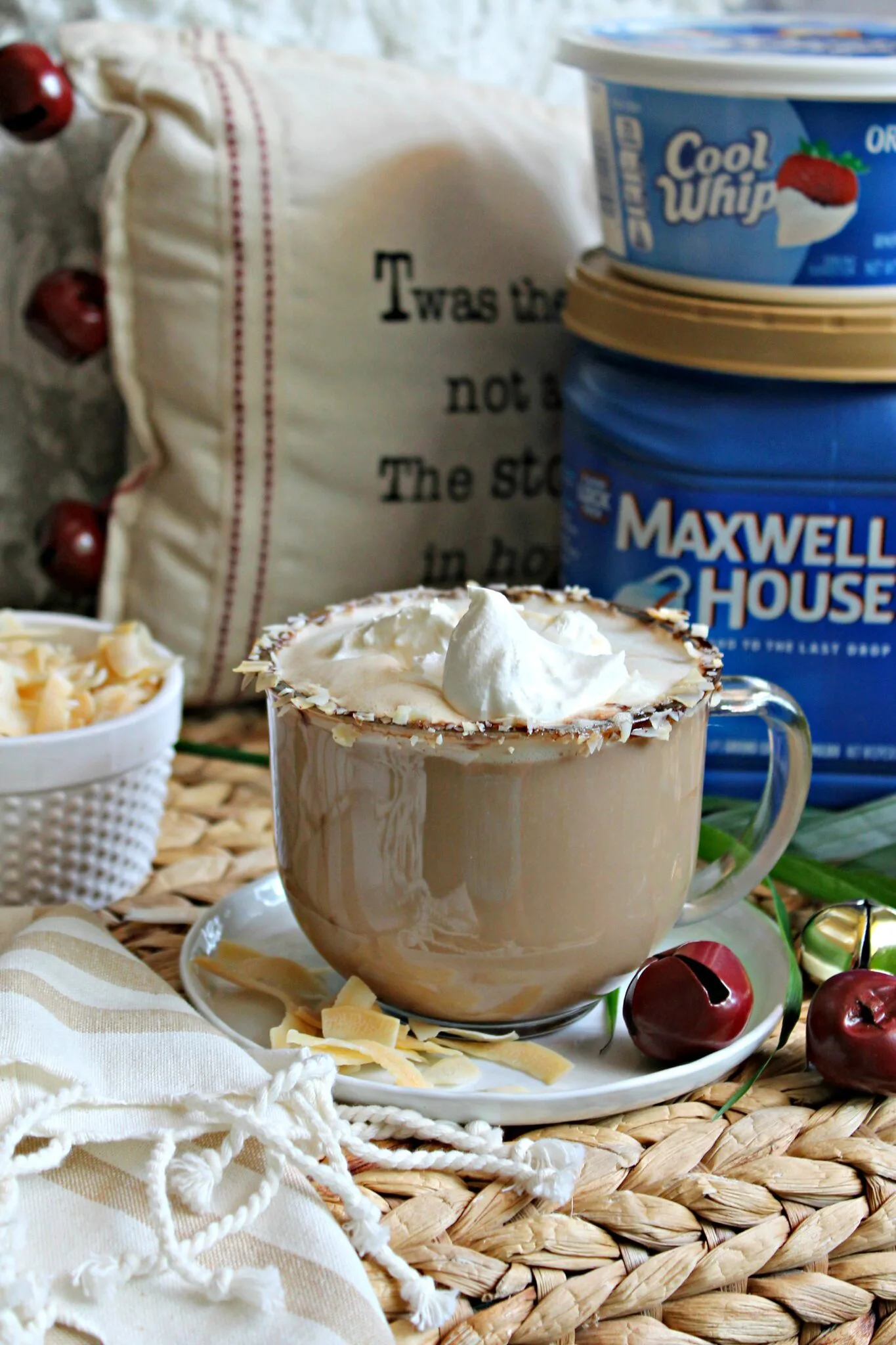 Disclosure: This is a sponsored post for SheSpeaks/Kraft Heinz.
As soon as fall began, my mind automatically went into "holiday planning" mode. I think it may be because, like many of us, I'm looking forward to the warm, nostalgic feelings of the holiday season to balance out some of the unpredictability that this year has delivered.
No matter what is happening in the world, I feel like the holiday season gives us a pass to put our worries aside and focus on more positive things: Family, gratitude, and FOOD! 
Sure, things may look a little different this year in terms of traditions. Smaller, more intimate gatherings may take the place of big holiday parties and many may choose to stay put instead of traveling. But leaning into the current circumstances can be fun if we find ways to embrace them!
My South Florida-inspired Coconut Mocha Latte features the flavors of rich coconut and sweet chocolate, which mingle beautifully in this coffeehouse style beverage. The result is a warm and inviting drink that is perfect for serving to family and friends no matter where you're celebrating the holidays.
What is "Mocha"?
Odds are that you've come across the words "mocha latte" or "cafe mocha" on a coffee shop menu at some point, but you might not have known how different it is from a regular latte. A mocha is simply a latte that contains chocolate syrup. Chocolate and coffee—two flavors that go together beautifully, especially along with milk or cream. If you haven't given a mocha latte a try, I suggest you do!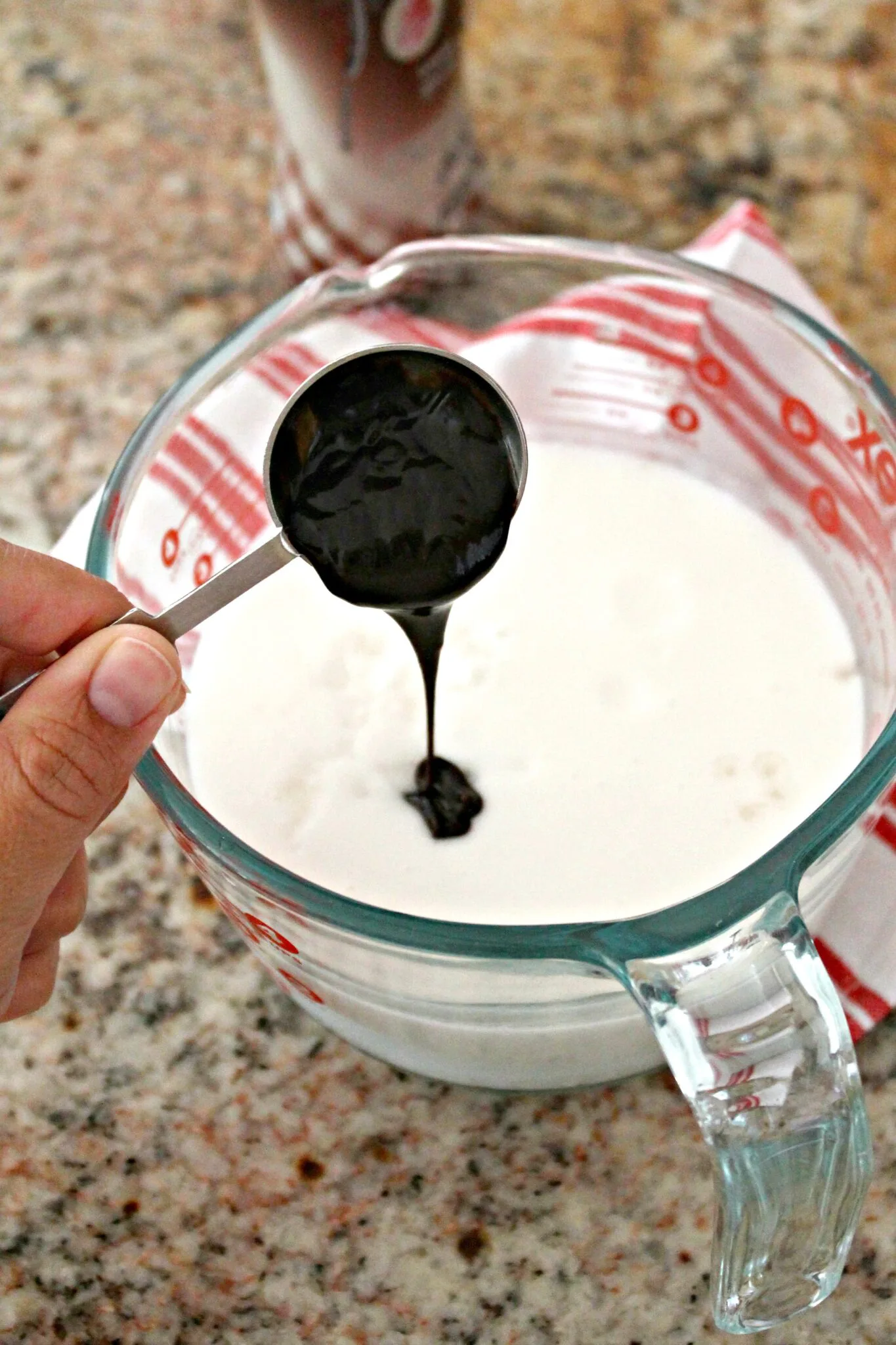 How to Make a Latte
Technically, this beverage isn't a genuine latte as the real thing is a combination of espresso, milk and milk foam. However, for the purposes of a tasty homemade coffee drink, I think it's perfectly fine to put it in that category!
Authentic lattes are made with about 2 fluid ounces of espresso to 3 fluid ounces of steamed milk, topped with a thin layer of milk foam. 
In this recipe (which makes two 1 ½ cup servings) I combine strong-brewed Maxwell House® Ground Coffee Original Roast Coffee instead of espresso, coconut milk (although you can use regular milk if you desire), cream of coconut, and chocolate syrup to create a quick and easy version of a latte that can be heated up in the microwave or on the stove top.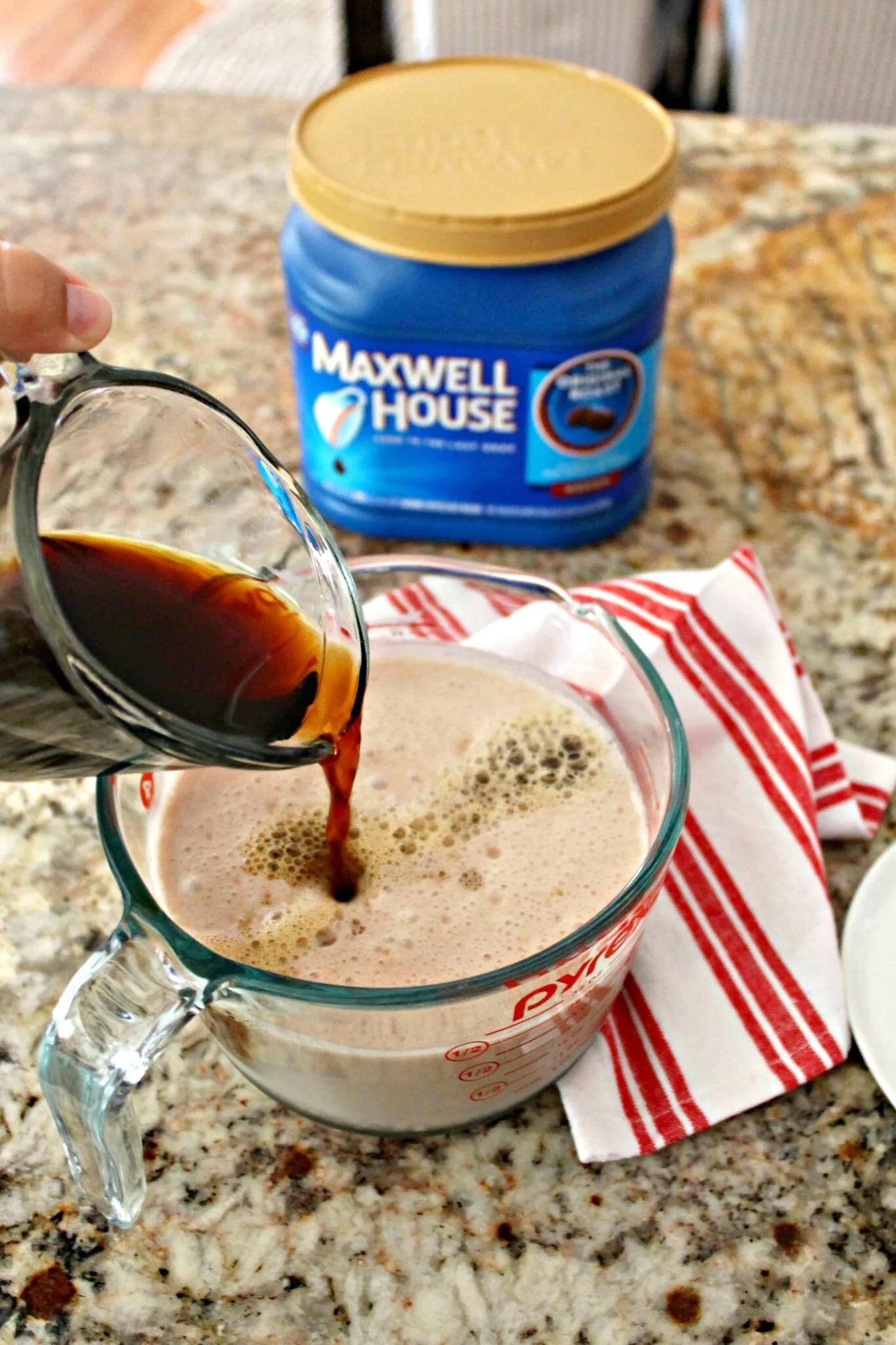 This recipe doesn't require any fancy tools or appliances; simply whisk together the ingredients in a microwave safe measuring cup or bowl, and heat to steaming. You may also do this on the stovetop, if desired.
Meanwhile, brew your coffee using your normal method (I use a pour over coffee maker) and add it to the heated mixture.
Pour into two mugs rimmed with chocolate sauce and coconut chips and top with a generous dollop of Cool Whip® Whipped Topping. Then sit back, sip, and enjoy!
Cream of Coconut vs. Coconut Cream
In order to achieve a sweet, rich coconut flavor in this recipe, I used cream of coconut. It's important to note that Cream of coconut is different than Coconut Cream.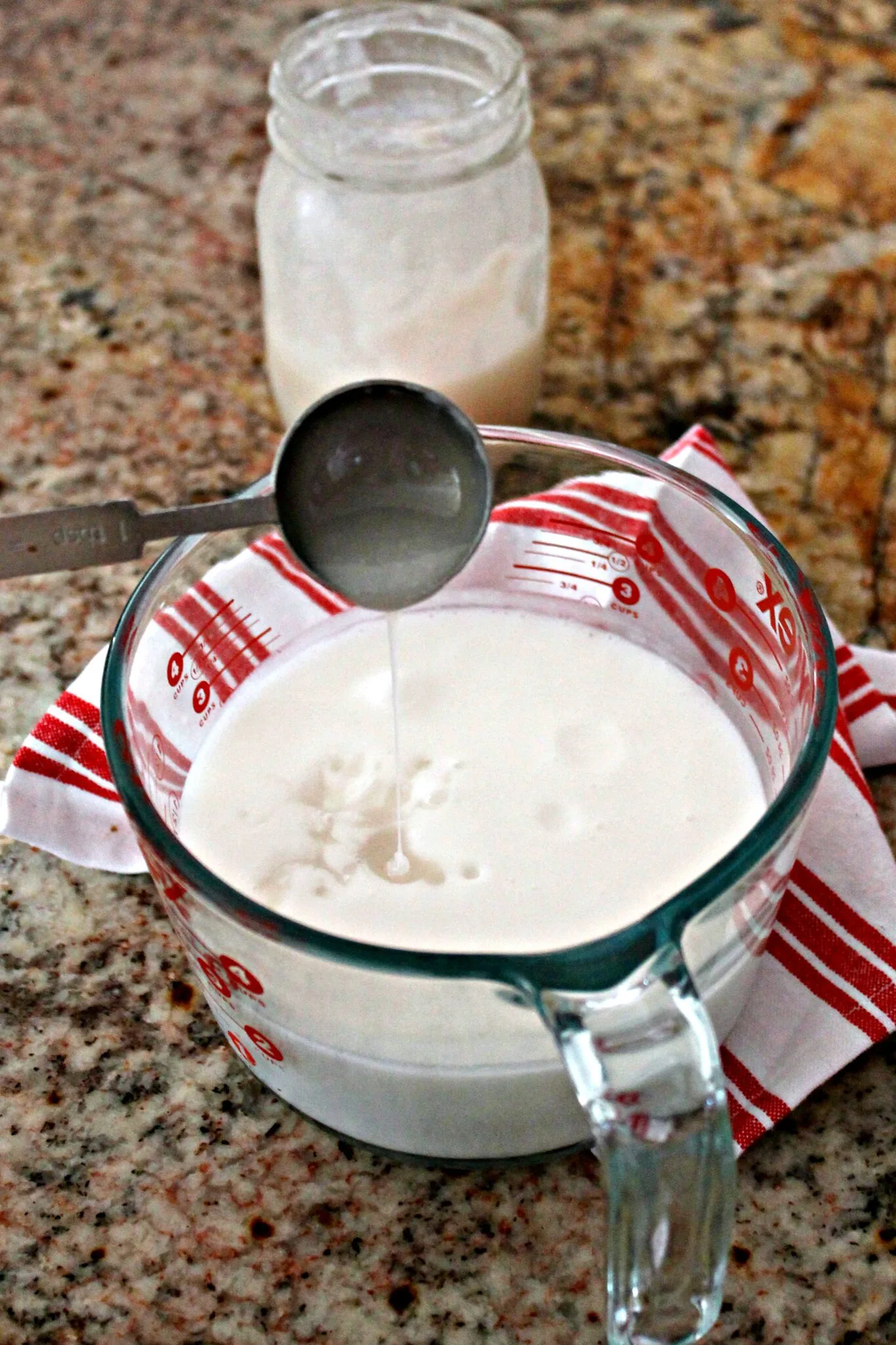 Cream of Coconut is a thick, very sweet syrup with a concentrated coconut flavor. It is often used in baking or in cocktails to impart a strong coconut flavor. Cream of coconut can be found in most grocery stores near the cocktail mixers, baking supplies or even in the ethnic food section.
In contrast, coconut cream, is an unsweetened coconut product sold in cans. It is the rich, creamy layer that rises to the top when coconut milk separates.
The high fat content in coconut cream gives it a smooth, luxurious mouthfeel. It's perfect for adding to baked goods and even savory dishes like curry to add coconut flavor without sweetness.
Syrup For Coffee
In the event that you aren't able to find cream of coconut at your local grocery store, you can easily make your own coconut flavored syrup for your coconut mocha latte.
Combine ¼ cup sugar and ¼ cup water in a saucepan. Bring it to a boil and let it bubble for about a minute, then reduce to a simmer.
Add ½ cup unsweetened coconut flakes. Simmer gently for one more minute, then remove from heat and allow the coconut flakes to steep for about 10 minutes to infuse the simple syrup with coconut flavor.
Using a fine mesh strainer, strain the mixture into a heat-safe container, pressing down on the solids. Discard solids and use the syrup in place of cream of coconut for a sweet, coconutty flavor in your coffee!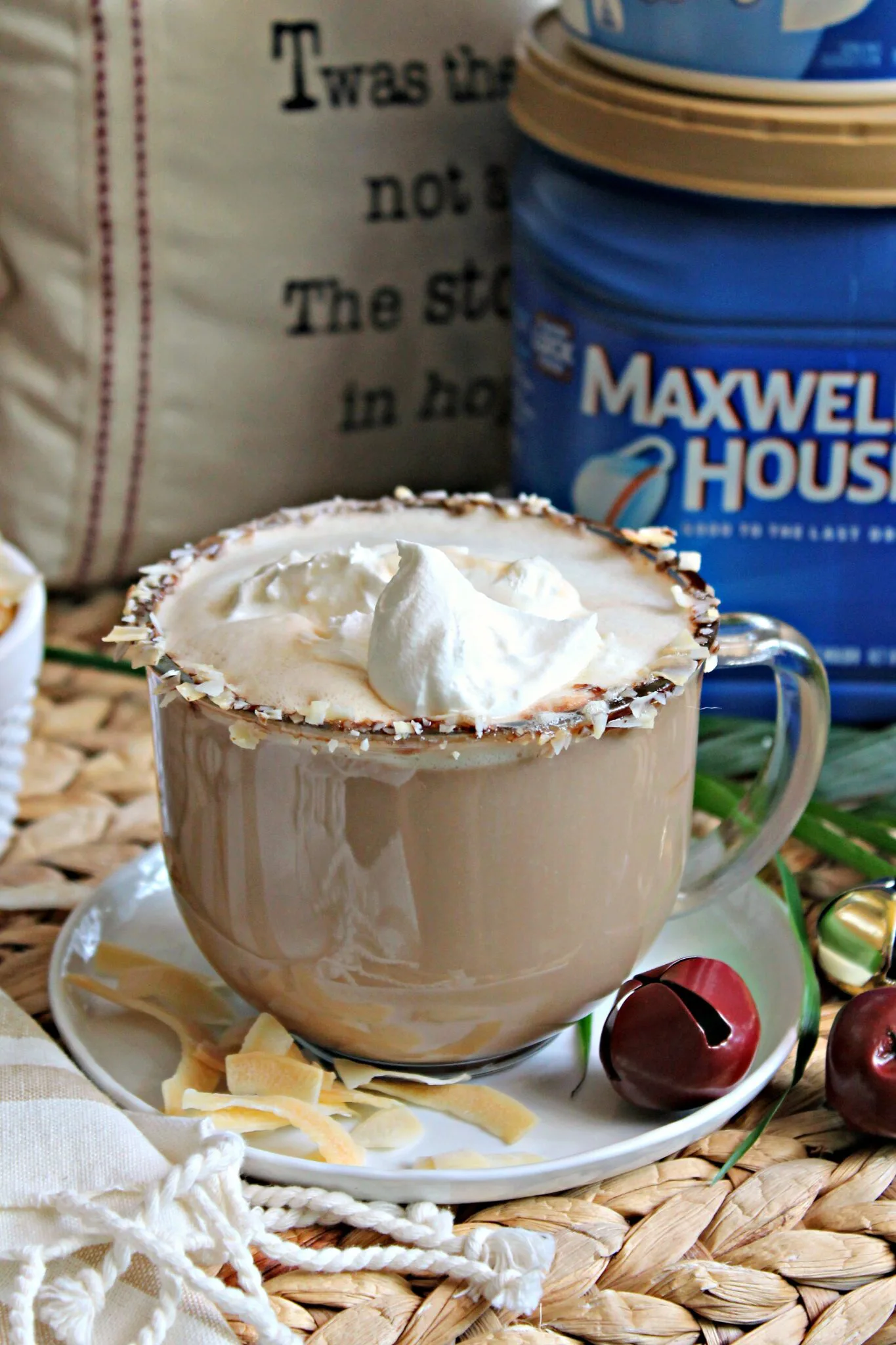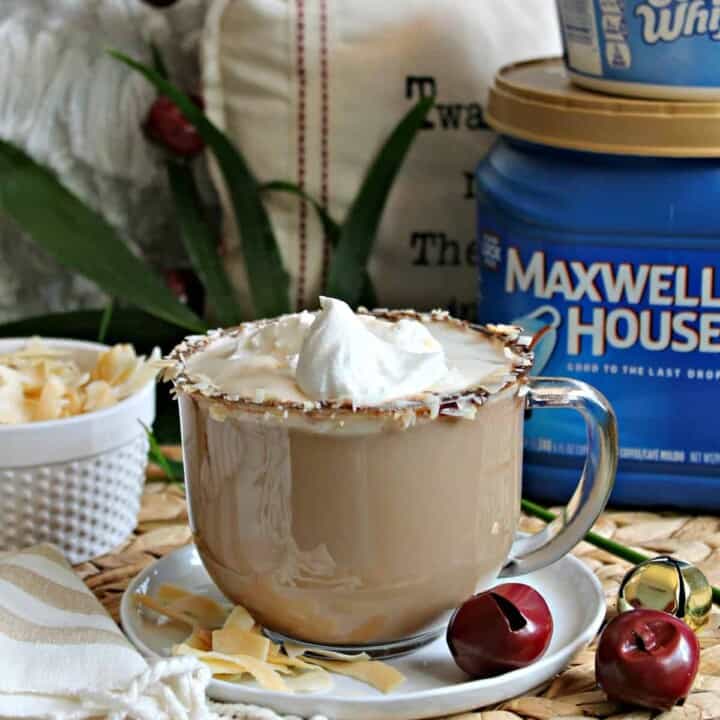 Coconut Mocha Latte
A sweet and creamy coffeehouse-style beverage that will bring a taste of the tropics to the holiday season!
Ingredients
2

cups

refrigerated coconut (or regular dairy milk)

3

tablespoons

canned cream of coconut

1

tablespoon

store-bought chocolate syrup

4

tablespoons

MAXWELL HOUSE Original Roast Coffee

12

ounces

cold water

4

tablespoons

COOL WHIP Whipped Topping

thawed
For Garnish
1

teaspoon

chocolate syrup

1

tablespoon

toasted coconut chips or flakes
Instructions
Garnish Mugs:
Carefully rim each mug with chocolate syrup.

Place coconut chips or flakes on a small plate and dip the rimmed mug into the coconut pressing down lightly so they adhere. Set aside while you make the lattes.
Make Lattes:
In a 4 cup, microwaveable measuring cup, combine refrigerated coconut milk (or regular milk), cream of coconut and chocolate syrup.

Microwave on high for 2 minutes or until steaming. Alternatively you may heat the mixture in a small saucepan on the stove top.

Meanwhile, brew coffee: Place coffee grounds in a filter basket. Add water to the coffee maker and brew.

When coffee is finished brewing, add it to the prepared coconut mixture. Stir to combine.

Pour into garnished mugs and top each mug with 2 tablespoons of COOL WHIP Whipped Topping just before serving.
Notes
Coconut Cream is a sweetened version of coconut cream that is often used in
coconut-flavored cocktails and desserts. If you are unable to find it, you can make
your own coconut syrup to use in this recipe. Combine ¼ cup sugar and ¼ cup water
in a saucepan. Bring to a boil, then reduce to a simmer. Add ½ cup unsweetened
coconut flakes. Simmer gently for one more minute, then remove from heat and
allow to steep for about 10 minutes to infuse with coconut flavor. Using a fine mesh
strainer, strain the mixture into a heat-safe container, pressing down on the solids.
Discard solids and use the syrup in place of canned coconut cream.