Missouri Tigers game day recipes and cocktails! These appetizers, sweet treats & drinks are perfect for a Mizzou Tailgate!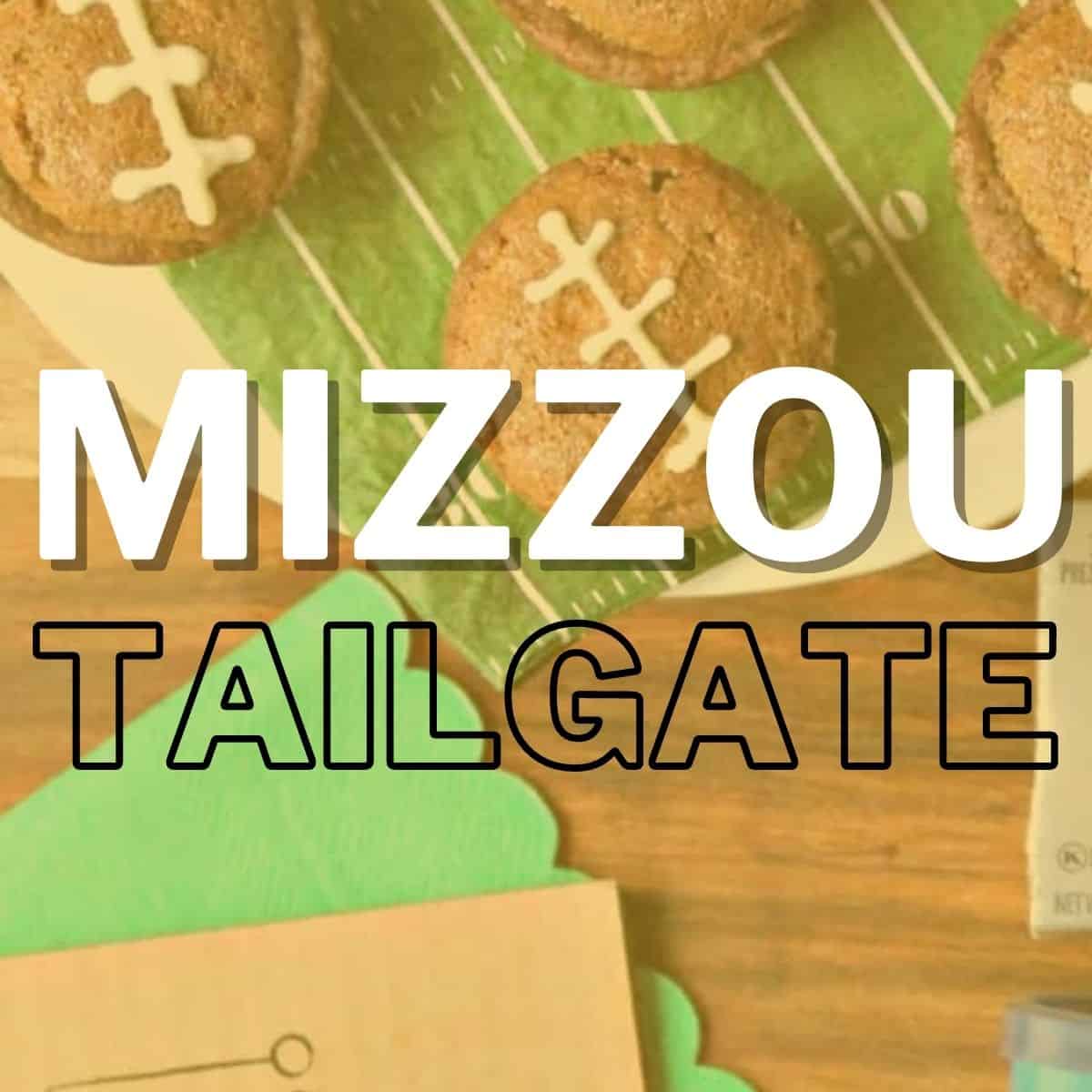 This post may contain affiliate links, which means that, at no extra cost to you, I may earn a small commission if you click a link and purchase an item I've recommended. Thanks for your support in running this blog!
Saturdays in Missouri are full of fanfare and celebration for the Mizzou Tigers! There's nothing more exciting than a Missouri game day... except maybe what you're serving up at the tailgate!
I've scoured the web to put together a fun, Tiger-themed menu that is perfect for pre-game grubbing at The 'Zou! From punchy cocktails to Missouri-inspired appetizers to mouthwatering Mizzou desserts, no one will be leaving your tailgate hungry!
Be sure to check out my other Tailgate Thursday college game day posts for SEC teams, linked below.
Missouri Football Facts
Mizzou Tailgate Food
My Mizzou tailgate menu rounds up some Missouri classics and some creative plays on the Tigers mascot:
Cocktails: Missouri Mule & Tiger Punch
Appetizers: St. Louis Toasted Ravioli & St. Louis Style Ribs
Desserts: Tiger Tail Pretzel Sticks & Gooey Butter Cake
Game Day Essentials
One thing's for sure: No matter who you're cheering for, the best tailgates are fully equipped with supplies and accessories that make entertaining easy! Check out my Mizzou Tailgate shop page for essentials with spirit, or head over to my Football Season Tailgating Essentials for all-purpose supplies that will guarantee game day success.
More Themed Tailgate Recipes
Search for your favorite team in the rest of my Tailgate Thursday posts:
Mississippi State Bulldogs
Texas A&M Aggies