Texas A&M game day recipes and cocktails! These appetizers, sweet treats & drinks are perfect for an Aggies Tailgate!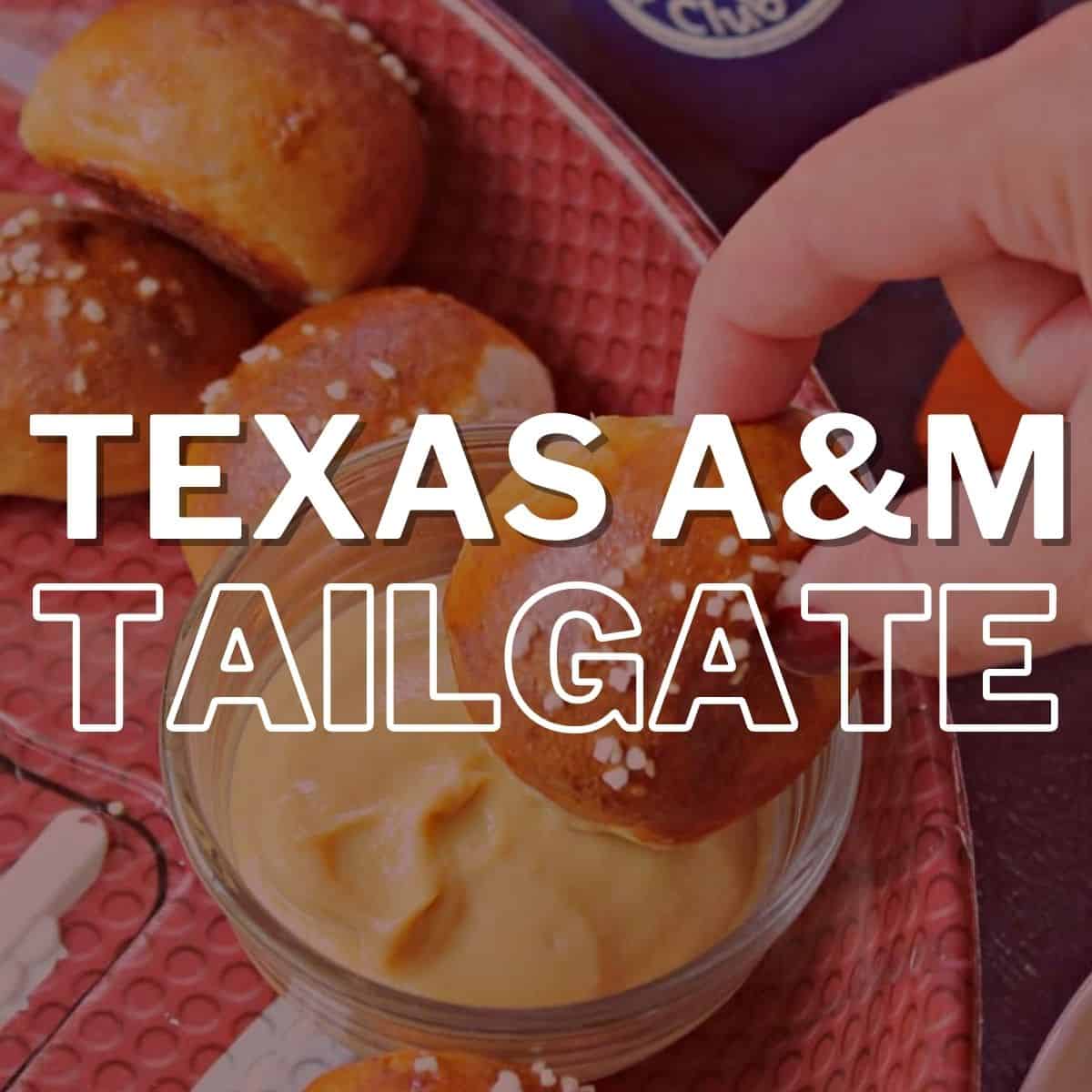 This post may contain affiliate links, which means that, at no extra cost to you, I may earn a small commission if you click a link and purchase an item I've recommended. Thanks for your support in running this blog!
Texas barbecue and team spirit are in ample supply on a Texas A&M game day. Traditions, camaraderie and an electric atmosphere make campus a magical place when the Aggies play!
If you're counting down the minutes until you don your Maroon and White, then let's get to it and jump right in to what makes a Texas A&M tailgate unforgettable!
Jump to:
Texas A&M Football Facts
Before we get to the food, here are a few facts about the Texas A&M Aggies:
Texas A&M Football Food
There's no doubt you'll be well-fed at an Aggies tailgate! From brisket-stuffed jalapenos to maroon and white cookies, I'm sharing some of the best Texas A&M-themed recipes in today's tailgate menu:
Cocktails: 12th Man Texas Sangria, Blood Orange Margaritas
Appetizers: Texas Twinkies, Baked Cowboy Dip
Desserts: Texas Sheet Cake Bites, Red Velvet Texas Aggies Cookies
Game Day Essentials
You're going to need some Maroon & White if you want to make your tailgate stand out! Check out the Texas A&M Aggies Tailgate shop page that I've curated with some of the best game day essentials.
Looking to stock up on tailgating basics? Check out my Football Season Tailgate Essentials Shop where I share my tailgating must-haves!
More Themed Tailgate Recipes
Interested in exploring tailgates for the other SEC teams? Take a look at my the other posts in the Tailgate Thursday series:
Mississippi State Bulldogs
Don't forget to tag me and the recipe authors and show off your game day tailgate spread!