Kentucky Wildcats game day recipes and cocktails! These appetizers, sweet treats & drinks are perfect for an Kentucky Tailgate!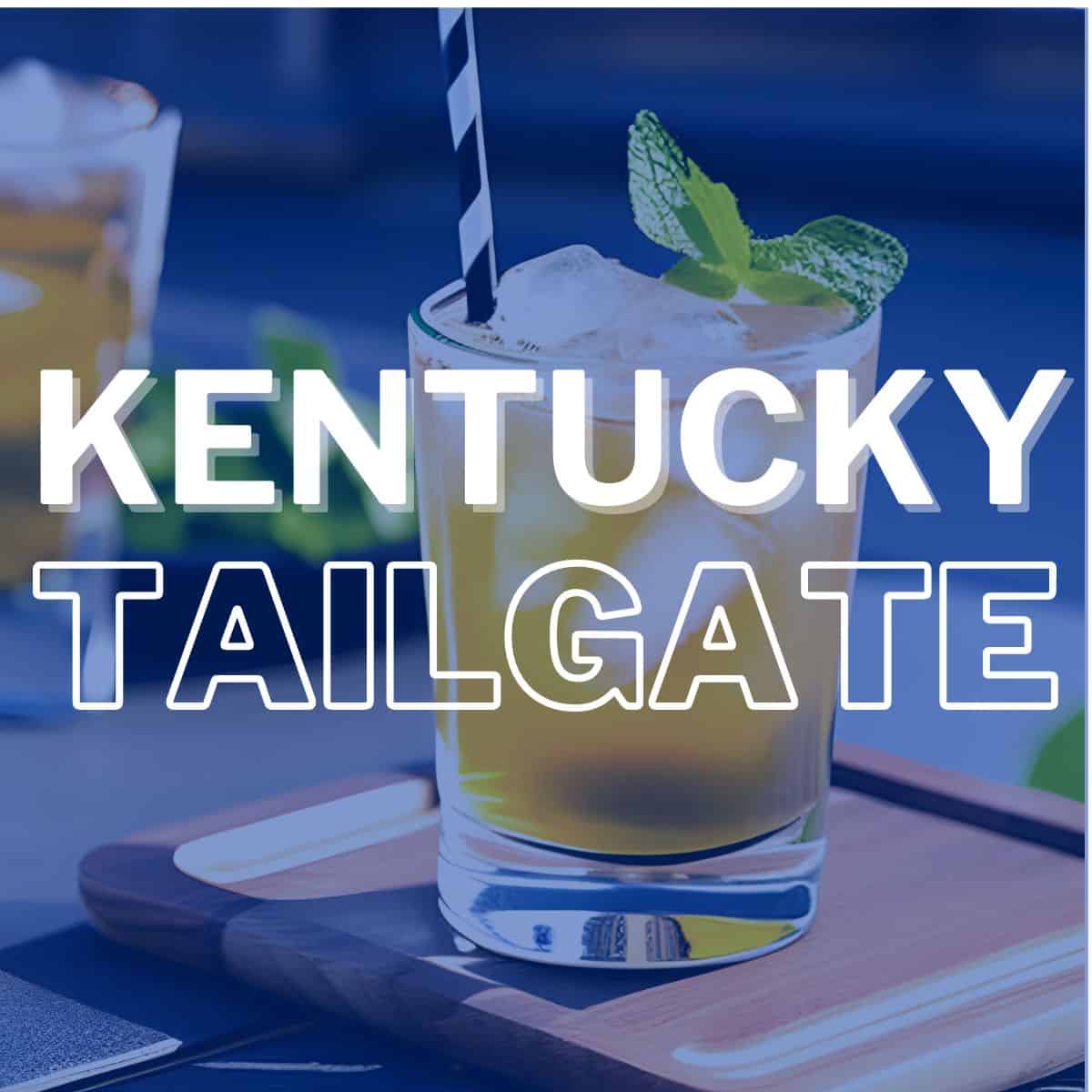 This post may contain affiliate links, which means that, at no extra cost to you, I may earn a small commission if you click a link and purchase an item I've recommended. Thanks for your support in running this blog!
College game day in Kentucky is surely a sight to behold. A flurry of royal blue and white swirls around campus and tailgate sights as everyone pours drinks and fires up the grill!
If you're ready to go wild for the Wildcats this football season, then my Kentucky tailgate is just what you need to get prepared! I'm sharing fun facts, ideas for fabulous food and drinks and tailgate essentials that will ensure that your tailgate is one to remember.
Jump to:
Kentucky Football Facts
Kentucky Tailgate Food
Let's talk Kentucky tailgate food. In this state, food traditions run deep and classics area always welcome, no matter the occasion!
I pulled inspiration from some Derby Day favorites and Kentucky-inspired flavors that are always a "win"!
Our tailgate menu for an Kentucky game day features:
Cocktails: Classic Mint Juleps, Kentucky Buck Cocktail
Appetizers: Mini Hot Brown Tarts, Pimento Cheese
Desserts: Kentucky Butter Cake Cookies, Blue Velvet Cupcakes
Game Day Essentials
If you're looking to show your Wildcat team spirit at the tailgate, you'll want to check out my Kentucky Wildcats shop page, where I've curated some game day essentials that scream "Go Big Blue!"
If you're starting from scratch and need to build up your tailgate with the basics, my Football Season Tailgate Essentials shop page is a great place to start!
More Themed Tailgate Recipes
Looking for more SEC Team-themed tailgate ideas? Search for your favorite team in the rest of my Tailgate Thursday posts:
Mississippi State Bulldogs
Texas A&M Aggies
Don't forget to tag me and the recipe authors and show off your game day tailgate spread!