Tennessee Tailgate recipes and cocktails! These appetizers, sweet treats & drinks are perfect for a Tennessee Volunteers game day!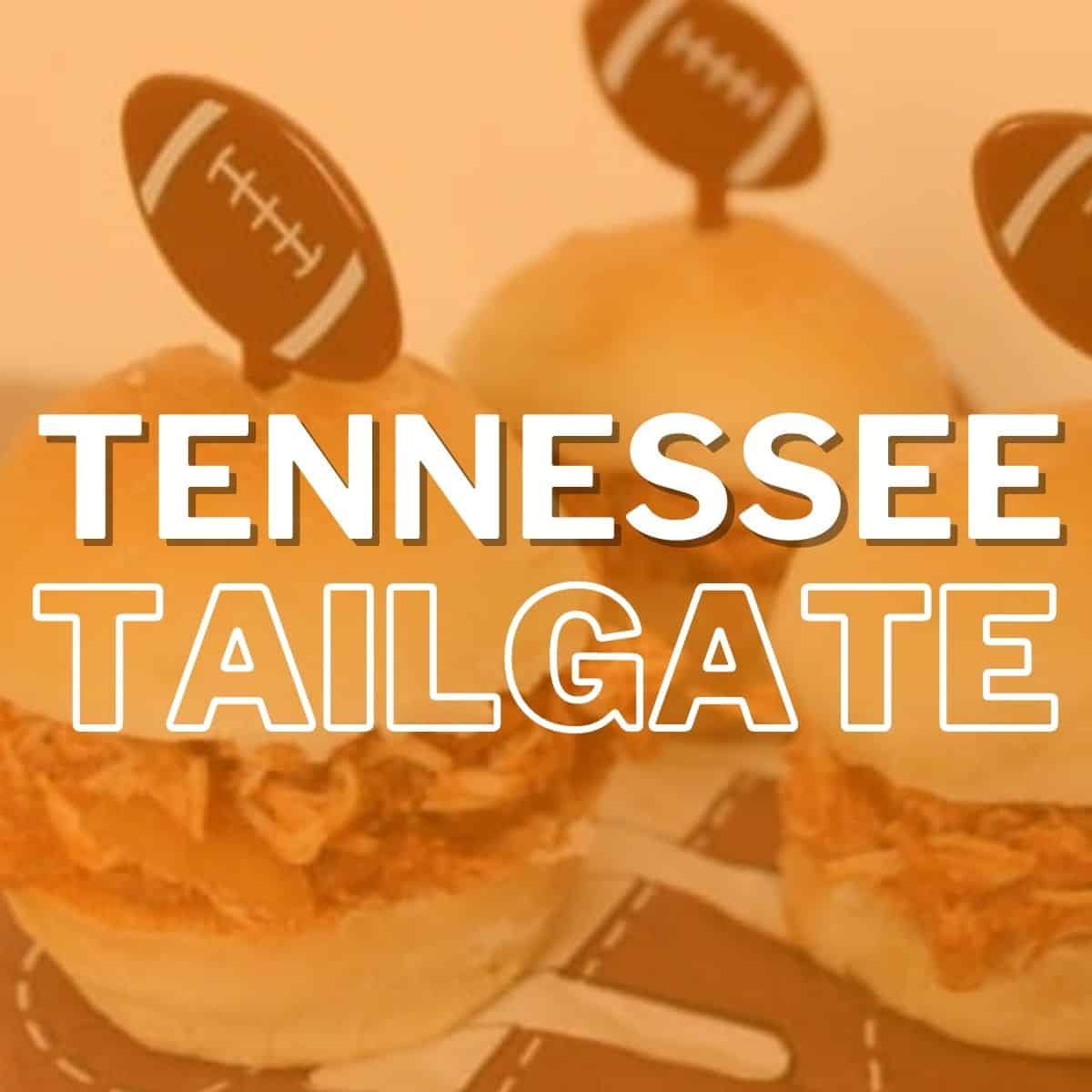 This post may contain affiliate links, which means that, at no extra cost to you, I may earn a small commission if you click a link and purchase an item I've recommended. Thanks for your support in running this blog!
There's nothing quite like a Tennessee Tailgate! I know this personally... my husband and I got to have the full Volunteers game day experience last year and boy did we have a good time!
From taking your tailgate to the water and joining the "Vol Navy" to your first time viewing those blazing orange and white checkerboard end zones on the field, a Tennessee game day is one you won't soon forget!
Today, I'm sharing a host of fun Tennessee game day recipes to round out your Saturday menu!
Jump to:
Tennesee Football Facts
Let's get to know a little more about the Tennessee Volunteers:
Tennessee Tailgate Food
Whether you're cheering or jeering for Florida, you won't be able to help yourself when it comes to the tailgate eats!
On our tailgate menu for an Florida game day features:
Cocktails: Smoky Mary Cocktail & Tennessee Volunteer Jell-O Shots
Appetizers: Big Orange Smokeys with Checkerboard Relish & Hot Honey Peach Bruschetta
Desserts: Orange Creamsicle Cake & Chocolate Whiskey Cupcakes
Game Day Essentials
When you're going all in on team spirit, you want to have the best team-themed items at your tailgate! I've curated some of my favorite Tennessee Volunteers tailgating supplies to make your spot stand out!
Looking to elevate your tailgate in a more neutral way? Check out my Game Day Shop where I share my tailgating must-haves!
More Themed Tailgate Recipes
Want to check out some recipes for other SEC teams? Search for your favorite team in the rest of my Tailgate Thursday posts:
Mississippi State Bulldogs
Texas A&M Aggies
Don't forget to tag me and the recipe authors and show off your game day tailgate spread!