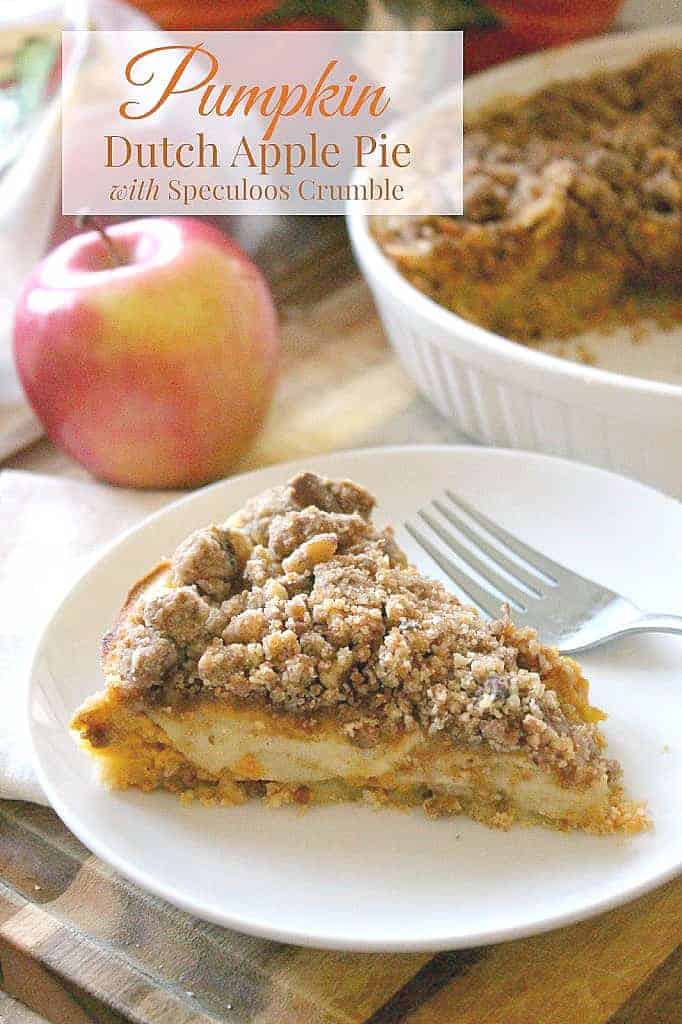 It's November! So, naturally... pie.
You know, when the holidays roll around there are a lot of hard decisions to make. Like how to decorate, and what to buy for family and friends... and most importantly, whether that little space you left for dessert calls for a slice of pumpkin pie or apple pie. No one should have to choose.
This pie is the best of both worlds and you are going to LOVE it.
It's an apple pie smothered in a custardy hug from pumpkin pie filling. It's almost embarrassing to interrupt them, they go so well together.
But you know what really takes this pie over the top?
Cookies. Speculoos, to be precise. Yep, those are the crisp, spiced cookies that Trader Joe's turns into their famous "Cookie Butter."
It just seemed like a logical thing to crush up some Speculoos and add them to the crumbly topping for this pie. The spicy warmth and crunch of the cookies complement the tart apples and creamy pumpkin filling like they were destined to cross paths and make this pie the epitome of fall desserts.
Are you a pumpkin or apple pie person? Will you be trying this two-in-one combo?