This post is sponsored by Coleman Natural. As always, all opinions here are my own.
Bacon Aioli! Upgrade your sandwiches, wraps, vegetables and mains with this simple, flavorful spread! Just a handful of ingredients is all you need for this irresistibly creamy, smoky bacon aioli that goes with just about anything.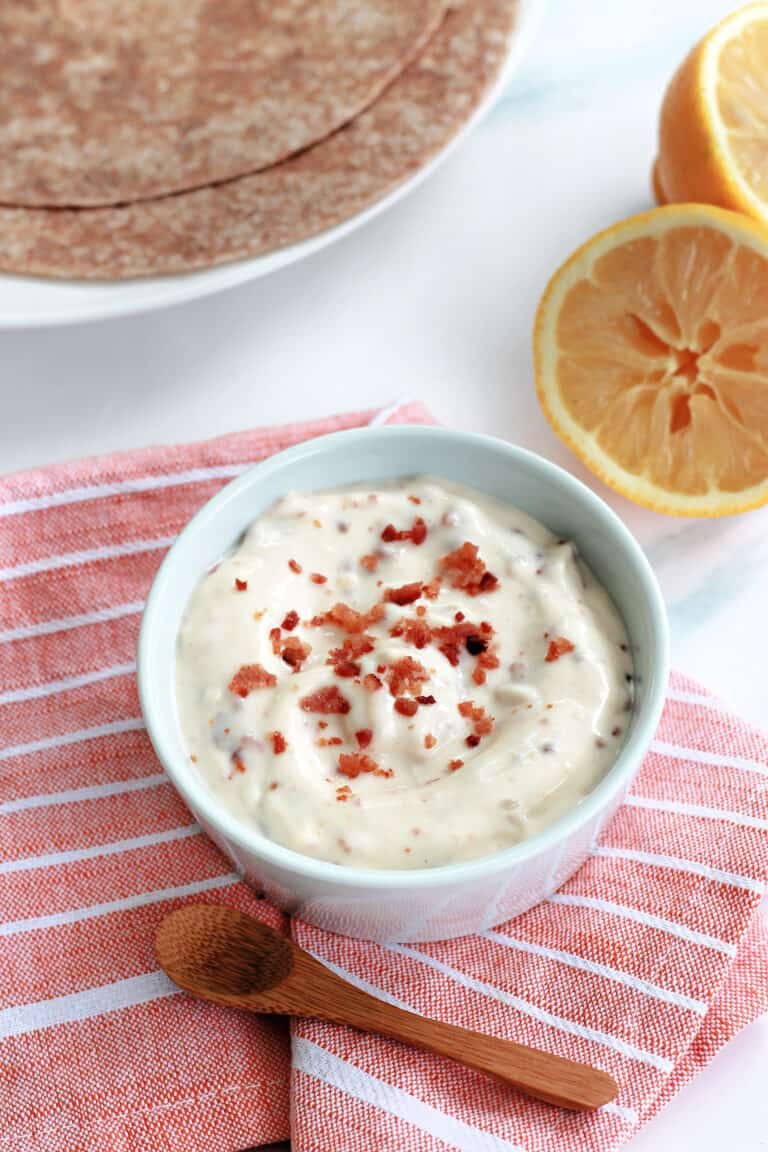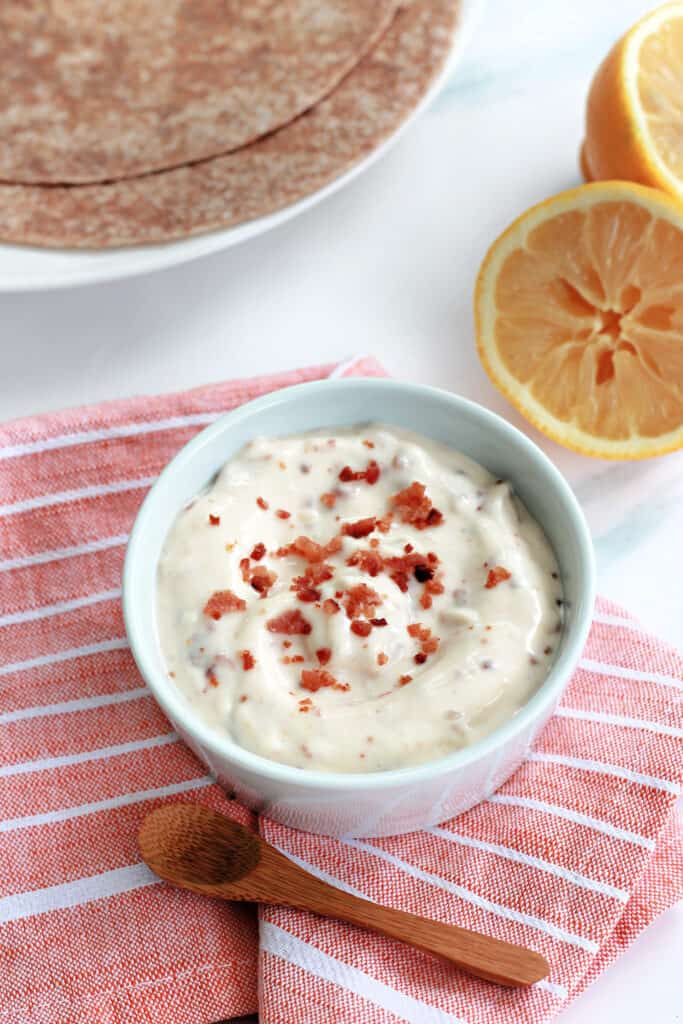 Quick and easy meals are the name of the game whether you're whipping up breakfast for your family, prepping weekly lunches, or serving up weeknight meals. But sometimes, "quick and easy" can fall into "bland" territory, and no one looks forward to meals that are just "meh."
Enter Bacon Aioli, a super-simple condiment that is loaded with flavor – the exact upgrade needed to elevate just about anything on your plate!
Made with just a few easy-to-find ingredients, Bacon Aioli will be a game changer to bring breakfast, lunch and dinner to the next level.
This recipe is naturally gluten-free and dairy-free.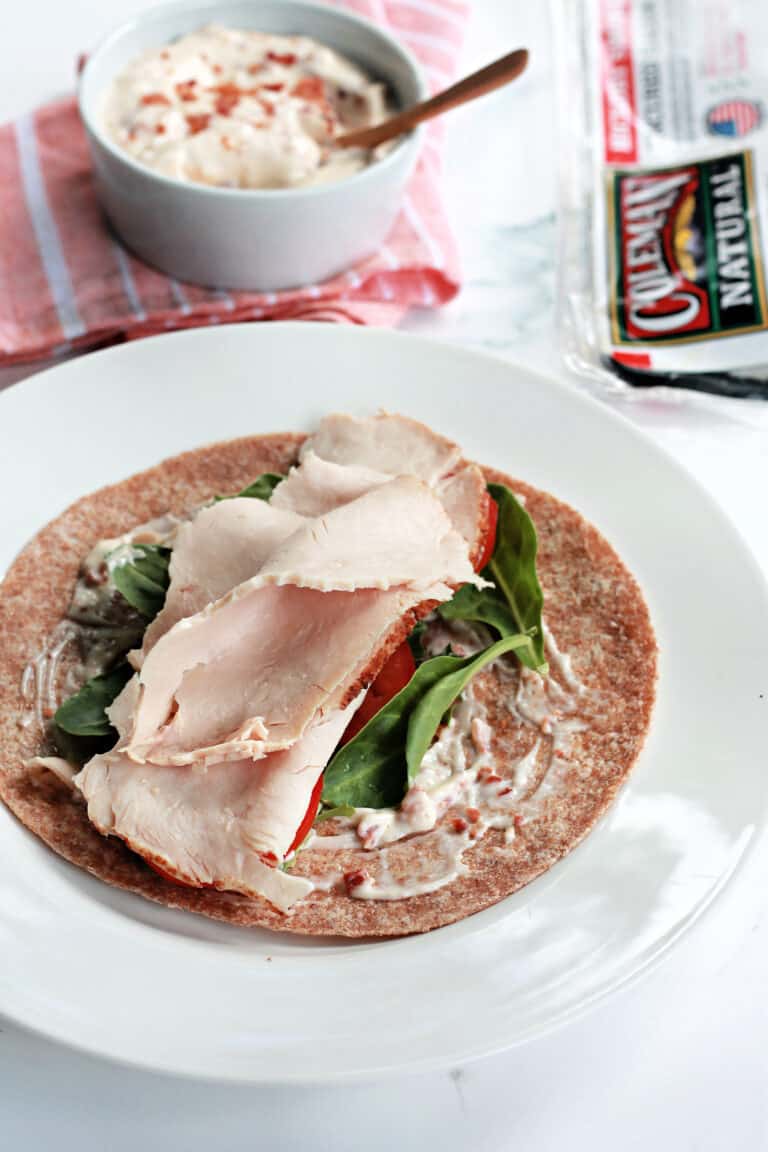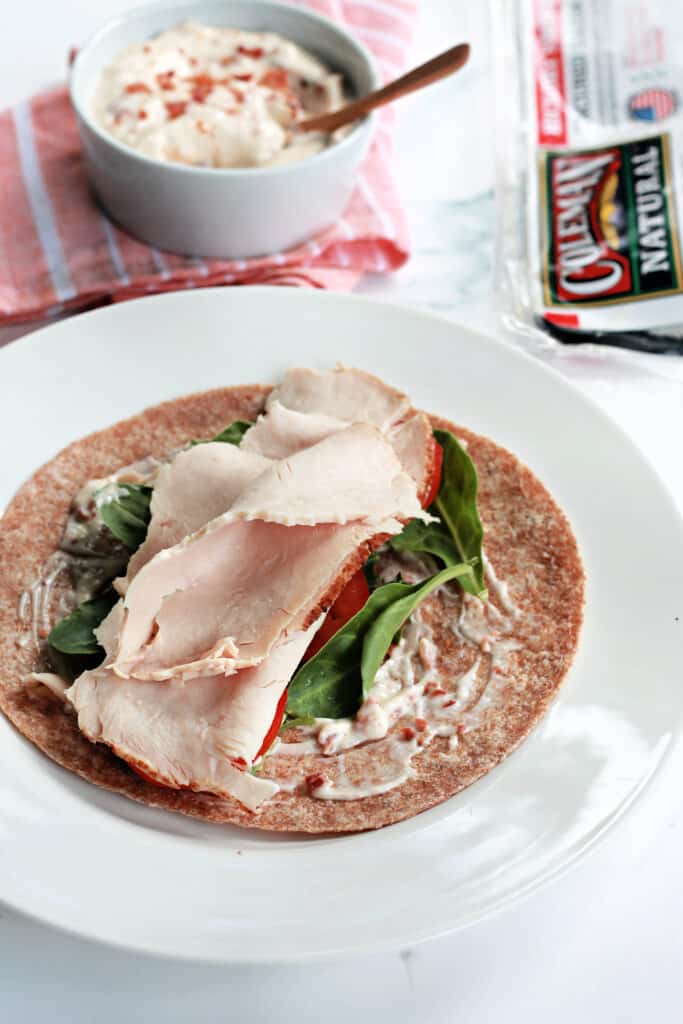 Ingredients
Bacon Aioli may sound a little fancy, but it actually comes together with just a handful of good-quality ingredients! You'll need:
Coleman Natural Hickory Smoked Uncured Bacon. Bacon is the star of the show in creating the smoky, delicious flavor in this aioli, so it's important to choose a good-quality product like Coleman Natural. Not only does Coleman Natural provide a better-for-you option (learn more about what to look for on a meat packaging label below), but it's also budget-friendly and available at your local Publix and a variety of other retailers nationwide.
Mayonnaise. Aioli can be made from scratch using egg yolks and oil, but using store-bought mayonnaise is a great time-saving option that will allow you to whip up this mouthwatering spread in no time flat.
Lemon juice. Fresh lemon juice helps brighten the aioli and cut through the creaminess with a little acidity.
Garlic. What isn't made better with garlic? Just a little goes a long way and adds incredible flavor.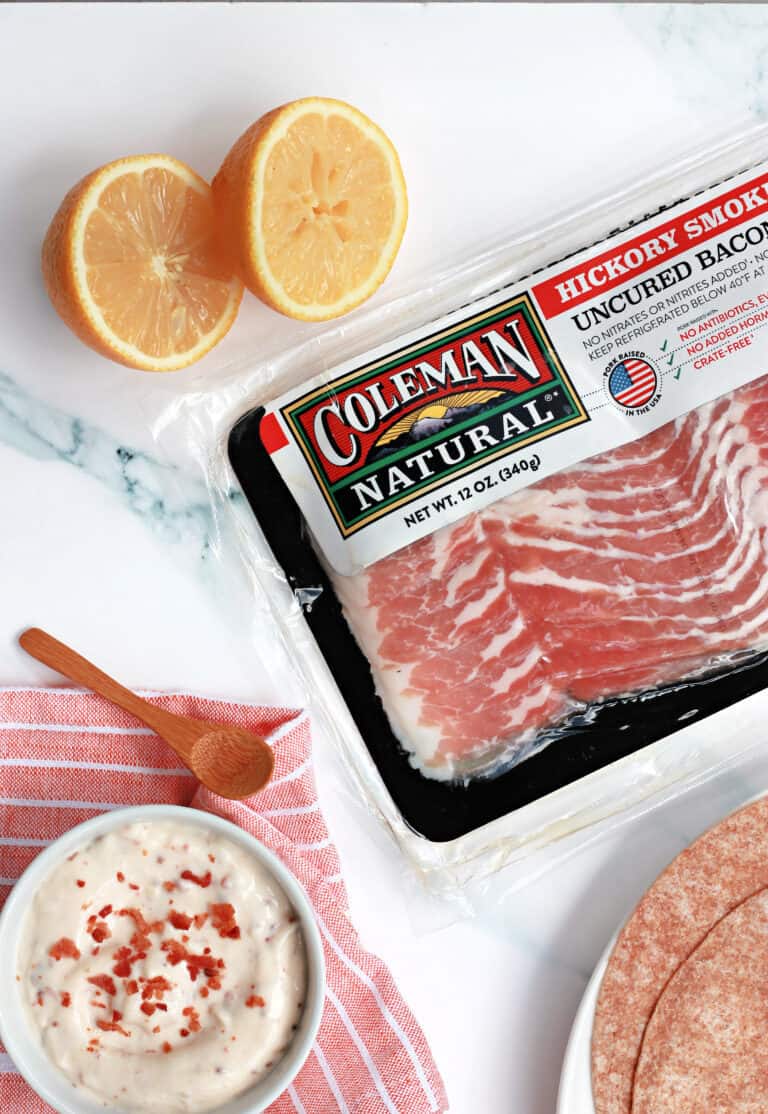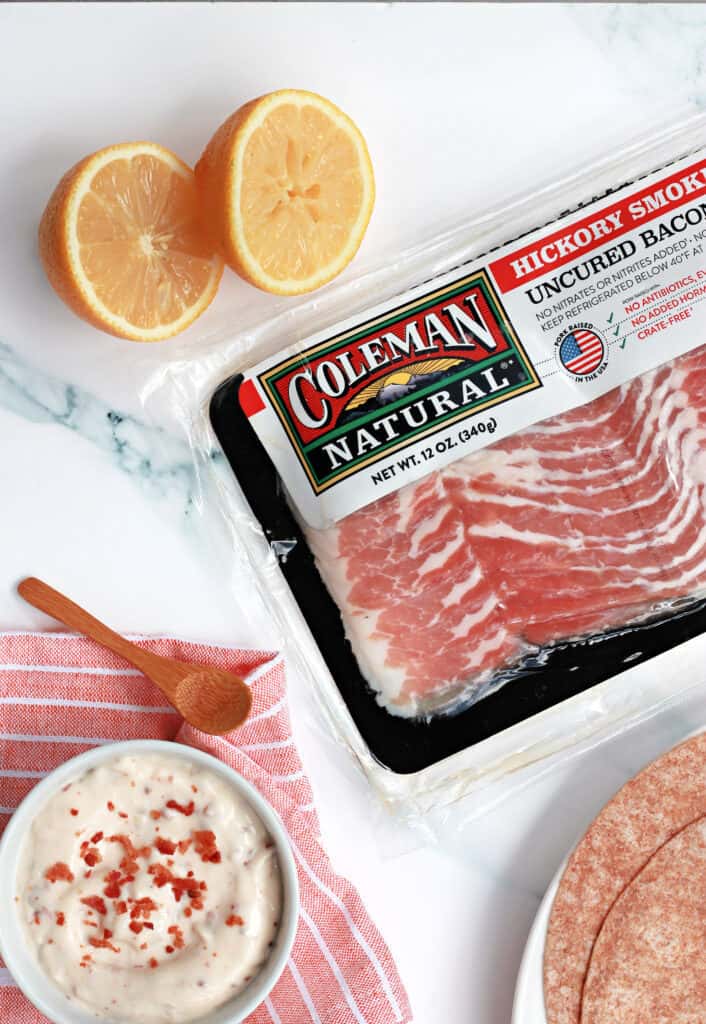 How to Read a Meat Label
The way things taste is important to me when I'm feeding my family, but even more important is the quality of the products I'm using. It can be confusing to decode food labels and decipher exactly what each symbol and claim means, which is why I appreciate Coleman Natural's commitment to quality and transparency, sharing all the details that matter right on the package.
The graphic below delves into detail about what information you might find on the label of packaged meat such as:
Where the meat was sourced and processed
Whether or not animals were given added hormones to promote growth unnaturally
If the animals were treated with antibiotics during their life
The type of curing process used to preserve the meat (artificial or natural)
Animal care standards that are backed by third-party audits
So, what exactly does Coleman Natural deliver? First and foremost, they produce all-natural meats sourced from American family farmers that raise their animals 100% crate-free and with no antibiotics or added hormones, ever. They are also American Humane Certified, meaning the farmers they source meat from have to comply with over 200 science-based humane animal care standards.
An added bonus - they're the first meat product to receive the prestigious "Parent Tested Parent Approved Seal of Approval," North America's largest parent testing community, which says a lot because most of the parents I know are pretty particular.
When you're choosing meat products that will go into the meals you feed your family, you can be confident that Coleman Natural checks the boxes for quality AND flavor, something everyone will be happy about!
Instructions
This recipe takes just minutes to make and is practically foolproof, which makes it ideal for everyone from the kitchen novice to experienced (but busy!) cooks.
Here's how it's done:
Start off by cooking the bacon until crisp. You can use your favorite bacon-cooking method – skillet, oven, air-fryer or microwave. Just make sure the bacon is cooked to a safe temperature of at least 145°F.
I typically cook bacon in the microwave by placing a few pieces on a microwave-safe plate, covering it with a paper towel, and cooking on high for 2-3 minutes until browned. It will crisp up a bit as it cools.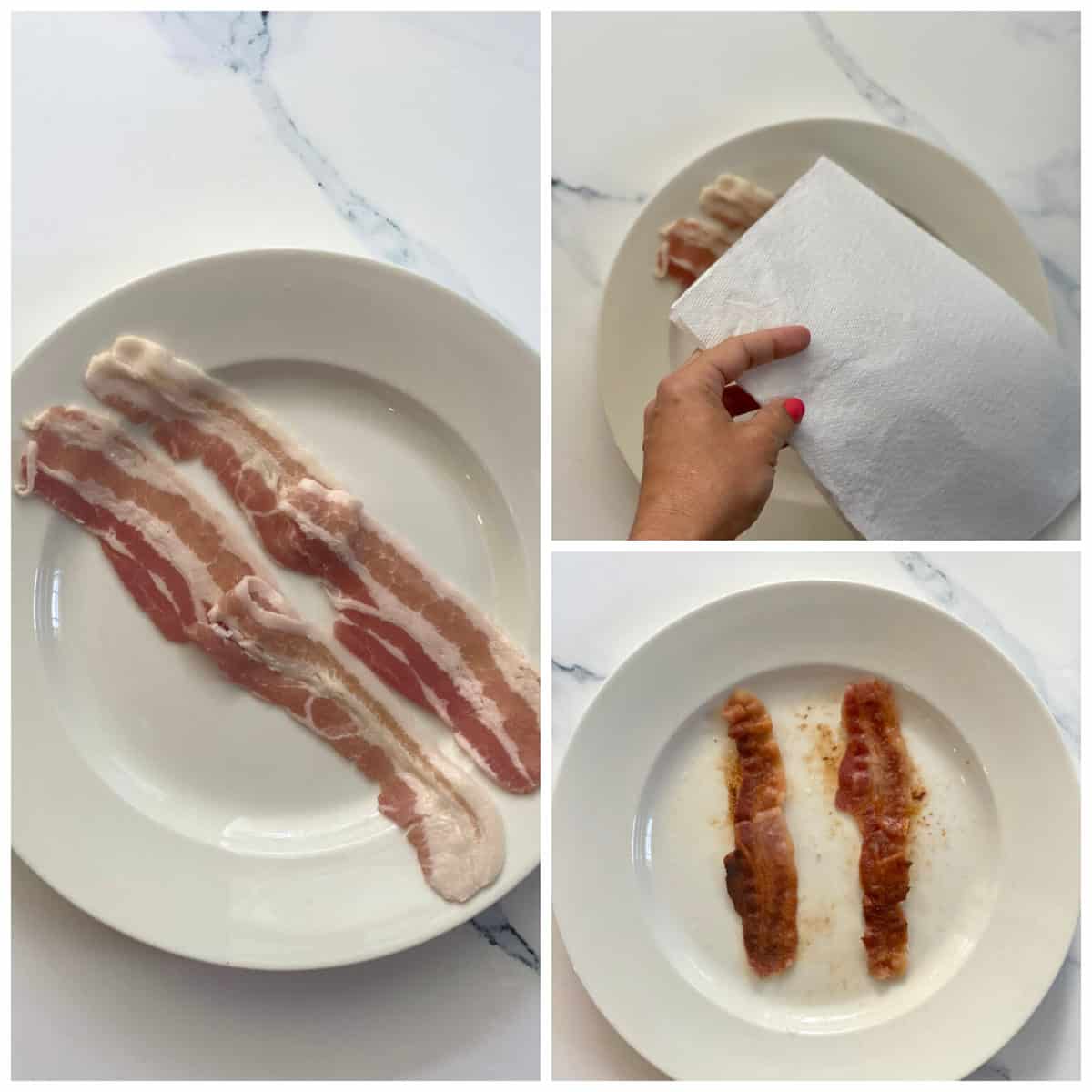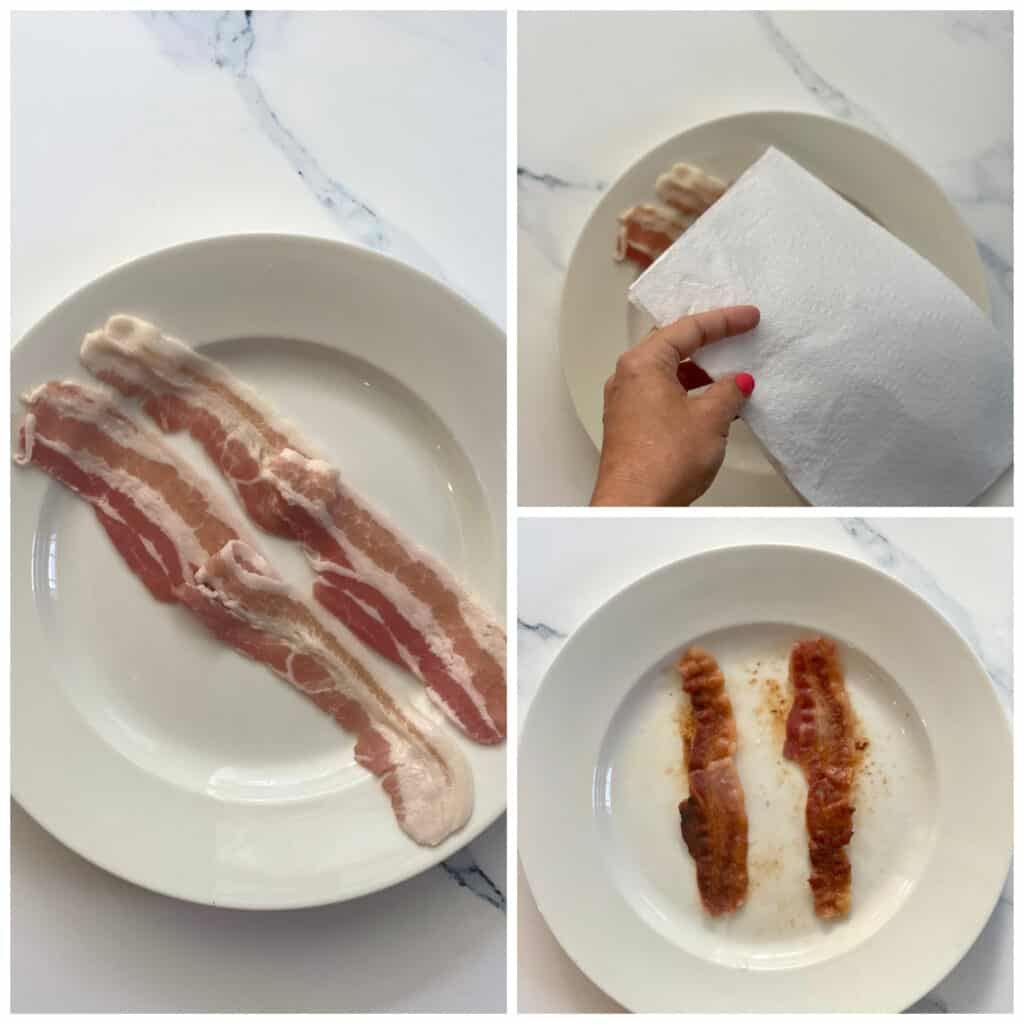 Remove the bacon from the plate (blot it with a new paper towel to remove any excess grease if desired), and crumble it with your fingers or chop it into fine bits with a sharp knife.
In a small bowl, whisk together the mayonnaise, lemon juice, grated garlic and finely chopped bacon until everything is combined.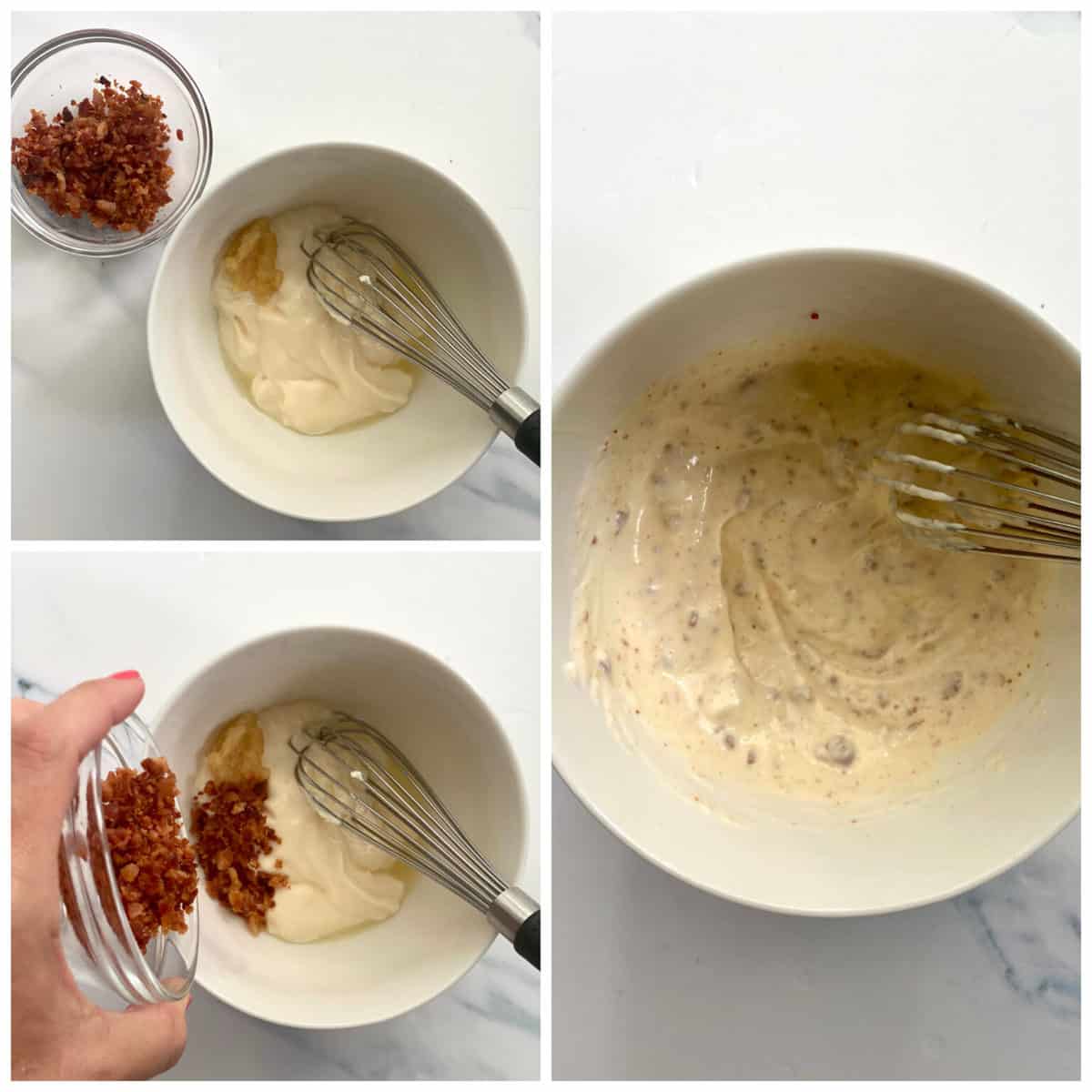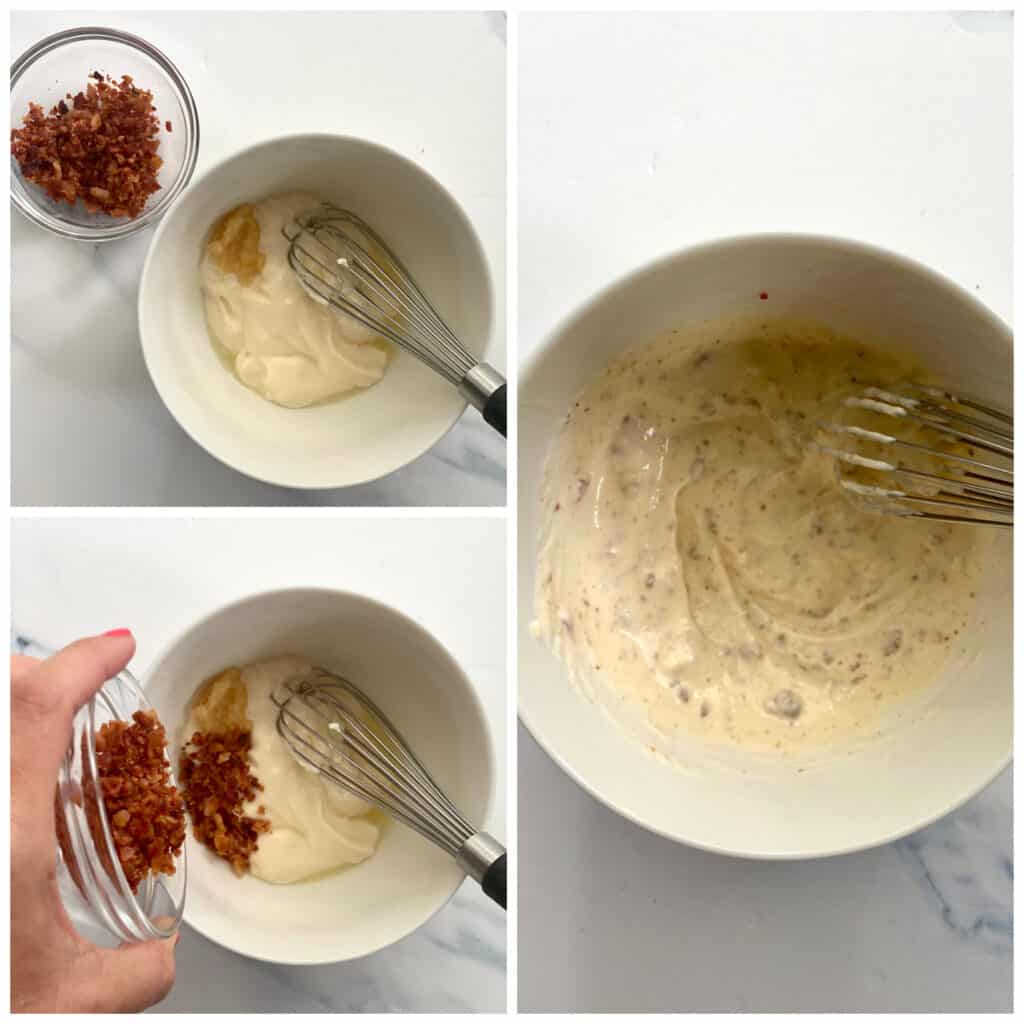 That's it! I like to allow the aioli to chill in the refrigerator for an hour or two (or overnight) because it allows the flavor to meld, but it can be used right away if you prefer.
Spread Bacon Aioli onto sandwiches and wraps, use it as a dipping sauce for fries, artichokes and a variety of other snacks, or drizzle it over mains like grilled chicken or even vegetable sides. You can't go wrong with the smoky, creamy flavor!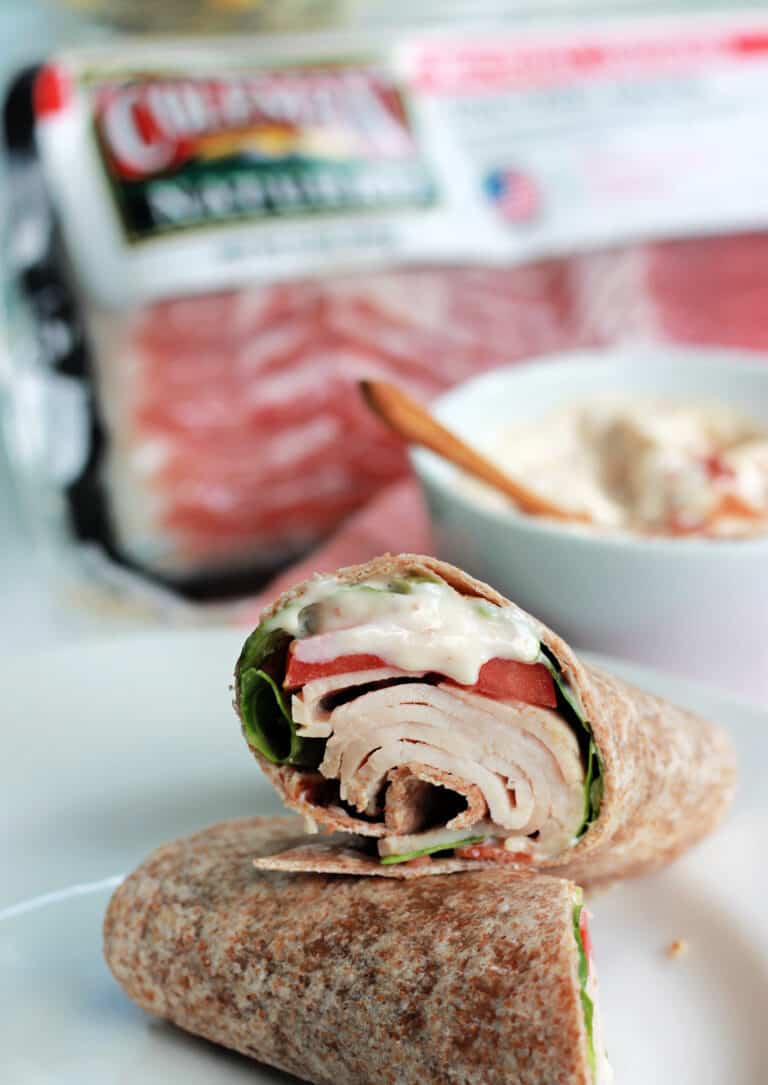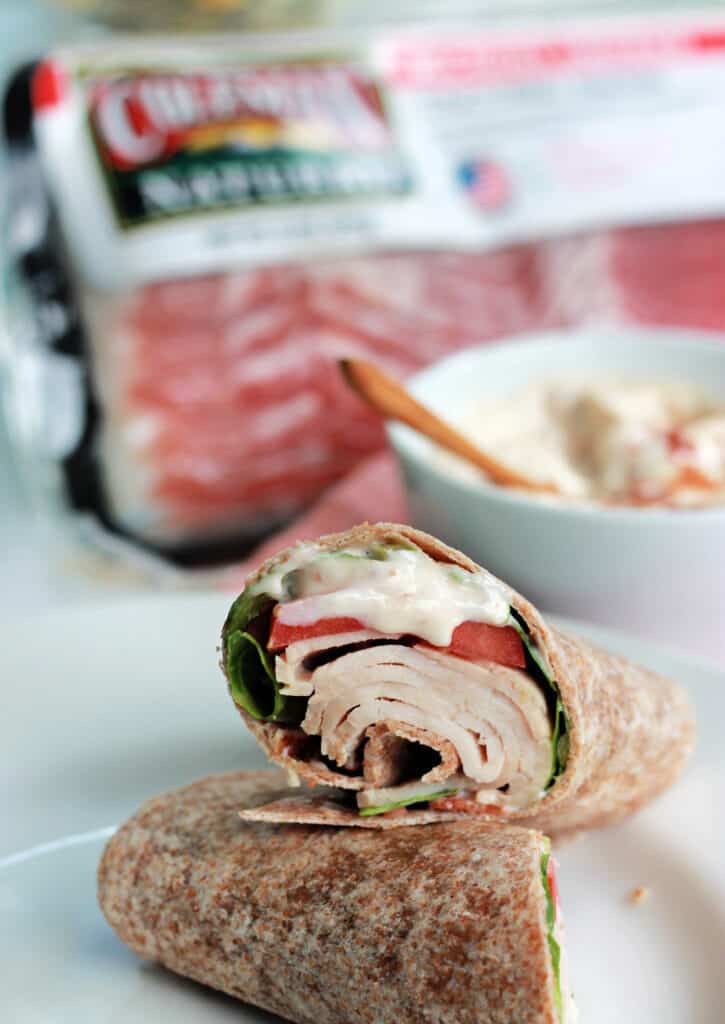 FAQ's
What is aioli made of?
Traditional, homemade aioli from scratch is typically made from egg yolks, oil and flavoring agents that are mashed together until a creamy, emulsified mixture is formed. It is commonly used in Mediterranean cooking.
"Shortcut aioli" like this one uses store-bought mayonnaise and other ingredients for flavoring such as garlic, lemon juice and herbs.
Is aioli just mayo?
True aioli is an emulsion made with egg yolks and olive oil, while traditional mayonnaise is an emulsion typically made with egg yolks and canola oil. These days, "aioli" is a word Can I make Bacon Aioli ahead?
Yes. Bacon aioli can be made in advance and stored in the refrigerator in an airtight container for up to 5 days.
that is used interchangeably with mayonnaise.
What are some ways to use aioli?
Aioli can be used as a spread, dip or drizzle for many different foods. It's a great way to add extra flavor to wraps, sandwiches, meats, roasted or raw vegetables… the sky's the limit.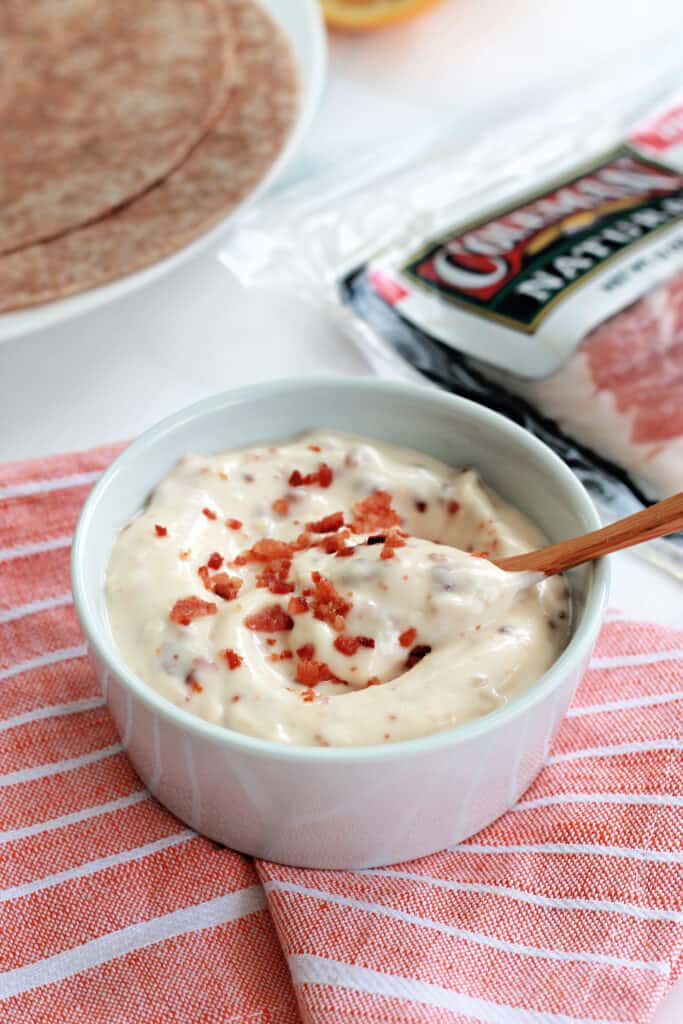 Variations
This recipe is very versatile and easy to alter for different variations that go well with different foods! Try these tweaks:
Add chopped, fresh or dried herbs such as rosemary, sage or thyme.
Use a different type of acid such as white balsamic or flavored vinegar.
Experiment with other aromatics such as green onions or shallots.
Add a hint of sweetness with a splash of maple syrup.
Turn up the heat with a bit of finely chopped jalapeno peppers.
This is a sponsored post written by me on behalf of Coleman Natural Foods.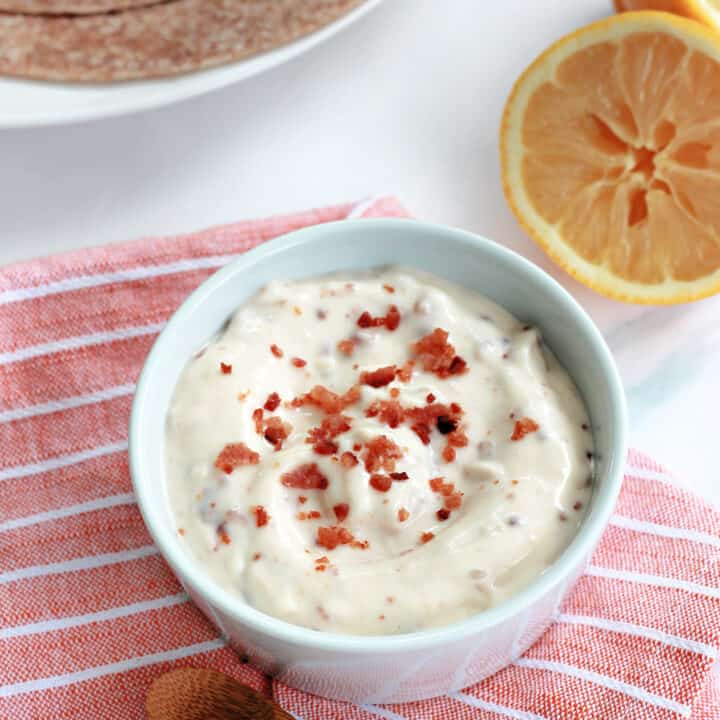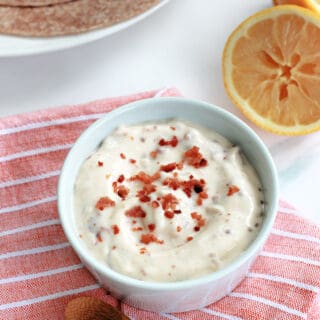 Bacon Aioli
Bacon Aioli! Upgrade your sandwiches, wraps, vegetables and mains with this simple, flavorful spread!
Ingredients
½

cup

mayonnaise

2

pieces cooked bacon

crumbled or finely chopped

2

teaspoons

fresh lemon juice

1

garlic clove

grated or minced
Instructions
Whisk all ingredients together in a small bowl until well-combined.

If desired, refrigerate until chilled (about 2 hours), or use immediately.
Notes
Bacon aioli can be made in advance and stored in the refrigerator in an airtight container for up to 5 days.